GET AN EXPERT ANSWER TO YOUR PRODUCT QUESTIONS:
Who are our experts:
---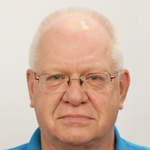 Heinrich:
Heinrich Hermanus from Jerxheim in Germany has been working with Delta Kits since 2003. As a certified Delta Kits trainer, he has taught numerous people how to perform perfect rock chip repairs in the years since 2006. As a Delta Kits distributor in Europe, he speaks German and English and provides valuable services to many customers and users with his clearly formulated tips and instructions, whether by phone, mail correspondence or on-site at the customer.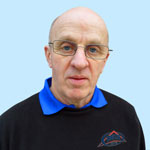 Graham:
Graham Watson, is one of the original Novus Technicians in the UK since 1988 and since then has been running a very successful windscreen repair service in the UK. In 2008 Graham was named Windshield Repair Person of the year at the Mobile Tech Expo, an award he is very proud of as it is voted for by his peers in the trade. For the past 10 years, Watson has been active training technicians for the repair industry and specializes in advanced training for techs with previous experience, during this time he has been lucky enough to work with people from many different countries. His passion for helping others carry out the best quality repairs possible shows in the time he spends offering advice on different trade forums as Screenman.