Description
Easy to mount 12V auxiliary power socket all weather by Bell Automotive. Add an exterior or interior 12 volt power port to your ATV, vehicle, RV or boat. It hard-wires directly into your vehicle for convenient 12 volt power. The power port can power most electrical accessories such as lights, pumps, vacuum cleaners, coolers, etc.
5 inch lead wire (Red)
5 inch ground wire (White)
Cigarette style plug receptacle
Weather resistant flip cap
Easy mounting with included screws
Lightweight and easy to install
Fits most cars, trucks, SUV's, RV's and boats
Can be used with typical car charger to charge phone, tablets, GPS, car audio, car MP3, car vacuum and other electronic devices
Quickly add a 12V all weather auxiliary power socket, cigarette lighter plug adapter to your vehicle.
---
Tech Tip: Got Battery Back-Up?
You've got a back-up battery for your TV remote, your smoke detector, and your toothbrush, right? So, why not have a battery back-up  for your windshield repair equipment?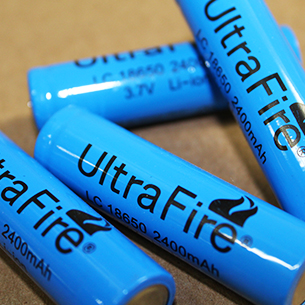 It's easy to get out there on a job and forget about checking your batteries – it's the same when you're at home. The difference is that the batteries you use for your windshield repair equipment are typically larger than what you would stock in your home.
Keeping your batteries charged and having a back-up battery or battery charger just in case is always a good practice. We've heard quite a bit over the years that not having a plan to fall back on causes headaches while on the job, so we want to remind you that it's best to be prepared!
Keep a back-up battery
Delta Kits recommends having a spare battery for every battery operated tool you use, and keeping rechargeable batteries plugged in whenever not in use. Don't worry about over-charging, the new technology in all batteries and chargers sold by Delta Kits is amazing, so just leave them plugged in. READ MORE